The newly-named Chinlestegophis jenkinsi, in the style of last year's Amphibian August illustrations.
Living during the Late Triassic of Colorado, USA, (~220 mya), this 30cm long (1′) amphibian had a skull showing a mixture of features shared with both temnospondyls and modern caecilians – providing a vital "missing link" in their evolutionary history. Previously the oldest known caecilian-relative was the Jurassic-aged Eocaecilia, which already had much more modified anatomy making it harder to definitively link to other known groups.
Chinlestegophis seems to have been part of the stereospondyl branch of the temnospondyls – and an unexpected side effect of adding caecilians into this group is that many temnospondyls could now potentially also be classified as true members of Lissamphibia.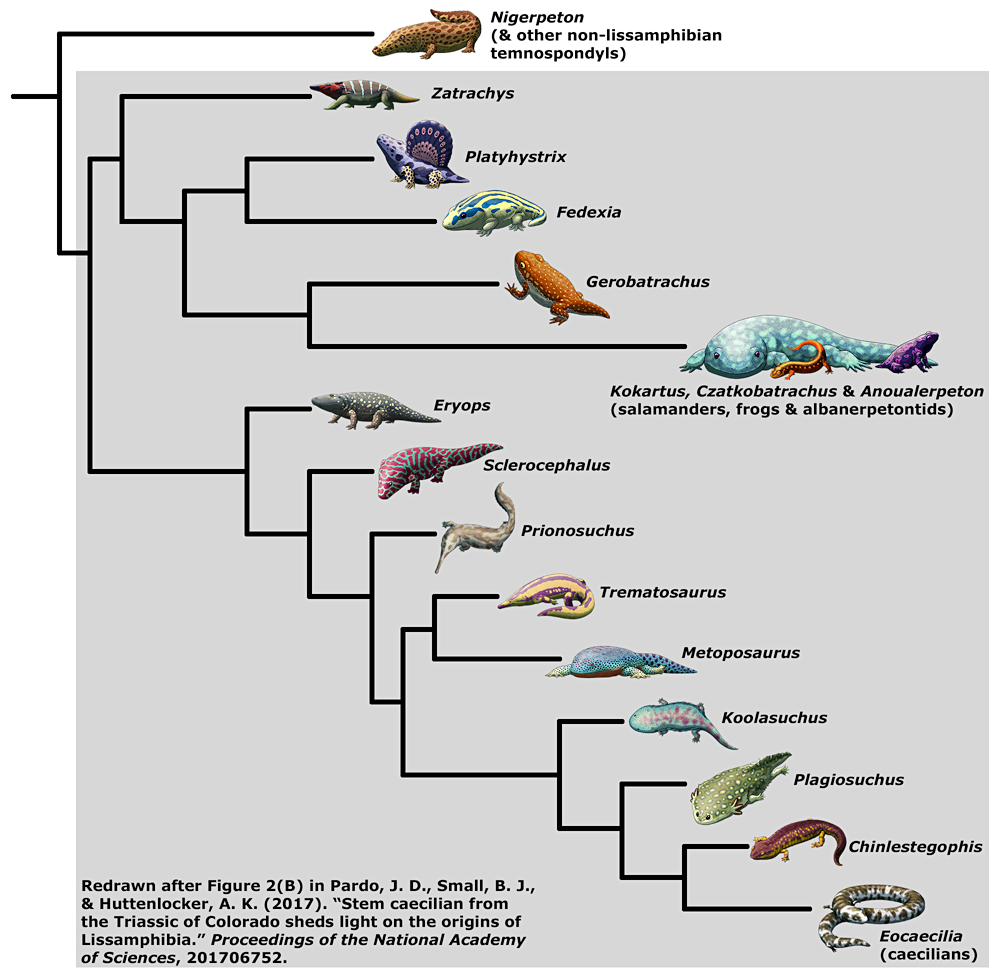 Of course, this is still just one hypothesis of amphibian evolution among several other competing ideas. Maybe it's right, maybe it isn't – as always, we need more fossil evidence! – but it's certainly an interesting and surprising new development in the ongoing saga of "what are lissamphibians? we just don't know".
2023 Update: …But the discovery of Funcusvermis suggests Chinlestegophis isn't a caecilian at all, but instead an unrelated case of convergent evolution!