Much like Japan, ancient Flores had a succession of dwarf stegodontids – close relatives of modern elephants that were capable of island-hopping through Indonesia by swimming.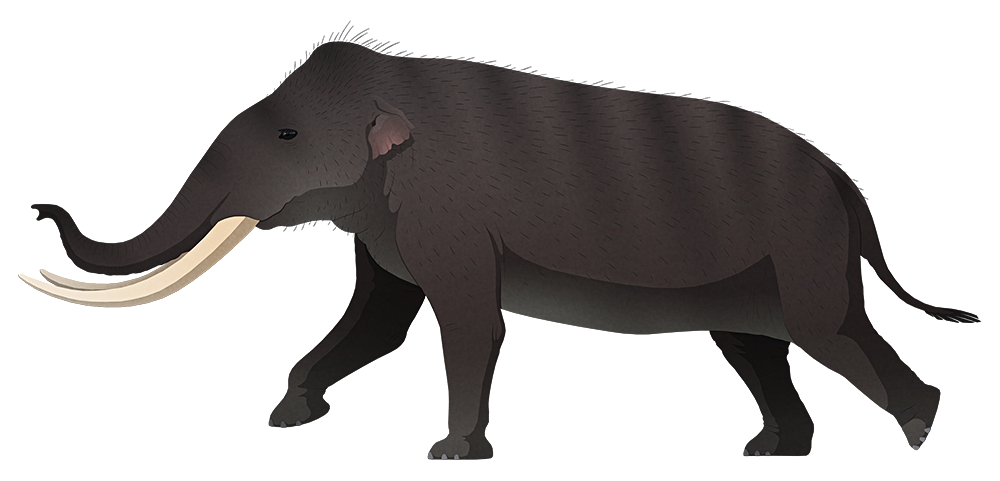 Stegodon sondaari lived on Flores during the Early Pleistocene, about 900,000 years ago, and was the size of a small water buffalo at just 1.2m (3′11″) tall at the shoulder. It was probably descended from the larger Stegodon trigonocephalus, known from Java, and it had proportionally short legs which may have been an adaptation to clambering over rough terrain and steep inclines.
Around 850,000 years ago Stegodon sondaari disappeared from Flores, probably due to a large volcanic eruption, but a new wave of stegodontids quickly recolonized the island. The mid-sized Stegodon florensis probably originated from either Java to the west or Sulawesi to the north, and eventually evolved into a new dwarfed subspecies.
Stegodon florensis insularis wasn't quite as small as its predecessor, standing around 1.8m tall (5′10″). It probably didn't shrink quite so much due to the existing presence of various predators on Flores, since it was likely the main prey of large Komodo dragons, it was hunted by Homo floresiensis, and it may also have been occasionally targeted by giant storks.
It seems to have disappeared around the same time as several other unique endemic species, between 50,000 and 20,000 years ago, due to either climate change, another volcanic eruption, or the arrival of modern humans – or perhaps a combination of all of those factors.
And that's all for this month… but Island Weirdness will be back later for part 2, with more giants, more dwarfs, and so many elephants.