Discovered in England in the early 1840s, Cetiosaurus was one of the first sauropod dinosaurs known to science – although its scrappy remains were initially mistaken for a massive crocodile-like marine reptile, hence its name meaning "whale lizard".
It wasn't even identified as being some sort of dinosaur until a couple of decades later, and then in the 1870s discoveries of much more complete sauropods like Brontosaurus and Diplodocus in North America led to it finally being recognized as a similar long-necked form.
Like some other early dinosaur discoveries it quickly became a wastebasket taxon, with vaguely-similar fragmentary fossils found in England, France, Switzerland, and Morocco all being lumped under its name. By the end of the 20th century nearly 20 different Cetiosaurus species had been created, most of them highly dubious and based on poor fossil material without any distinctive anatomical features.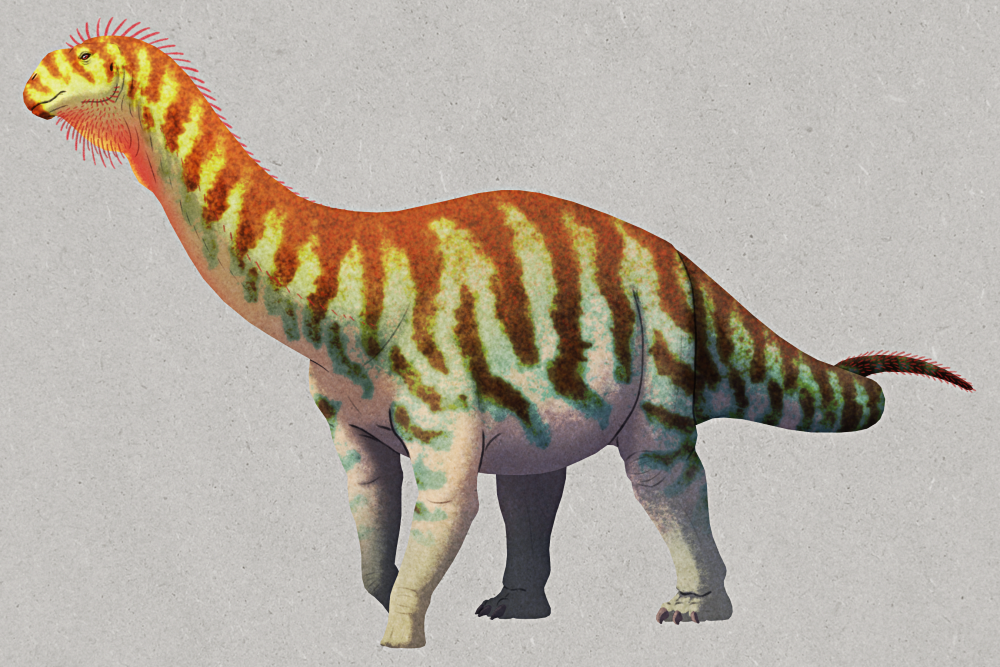 It wasn't until the early 2000s that the mess was finally cleaned up. A major revision and redescription of Cetiosaurus determined that just one species was actually valid: Cetiosaurus oxoniensis from the mid-Jurassic of England, known from fairly complete remains and dating to about 170 million years ago.
But this did create a new problem – it meant that the original type species Cetiosaurus medius wasn't actually based on anything distinctive. So, much like what happened with Iguanodon, the type species was officially changed to Cetiosaurus oxoniensis in 2014, ensuring that this historically significant genus was defined by decent fossil material rather than by dubious fragments.