Troodontids were small bird-like theropod dinosaurs, lightly built with slender legs and sickle-shaped "raptor" claws on the second toes of their feet. They had fairly big brains proportional to their body size, rather like modern birds, and their large forward-facing eyes had good depth perception. Owl-like asymmetrical ears in some species gave them a very keen sense of hearing, suggesting they may have been nocturnal hunters using sound to pinpoint the location of small prey.
The original specimen of the namesake of the group, Troodon formosus, was a serrated tooth discovered in the 1850s, about 77 million years old and originating from the Late Cretaceous Judith River Formation fossil beds in Montana, USA. It was so little to work with that it was initially mistaken for a lizard tooth, then during the 20th century it was recognized as belonging to a dinosaur and spent time classified as a megalosaurid, then a pachycephalosaur, then finally as a small theropod similar to the Mongolian Saurornithoides.
In the late 1980s it was merged together with multiple other troodontids (including Stenonychosaurus of speculative "dinosauroid" fame), and since Troodon had been the first of all of them to be named it took priority as the genus name.
And then for a while every single Late Cretaceous troodontid specimen from North America was also lumped into Troodon, turning it into a wastebasket taxon.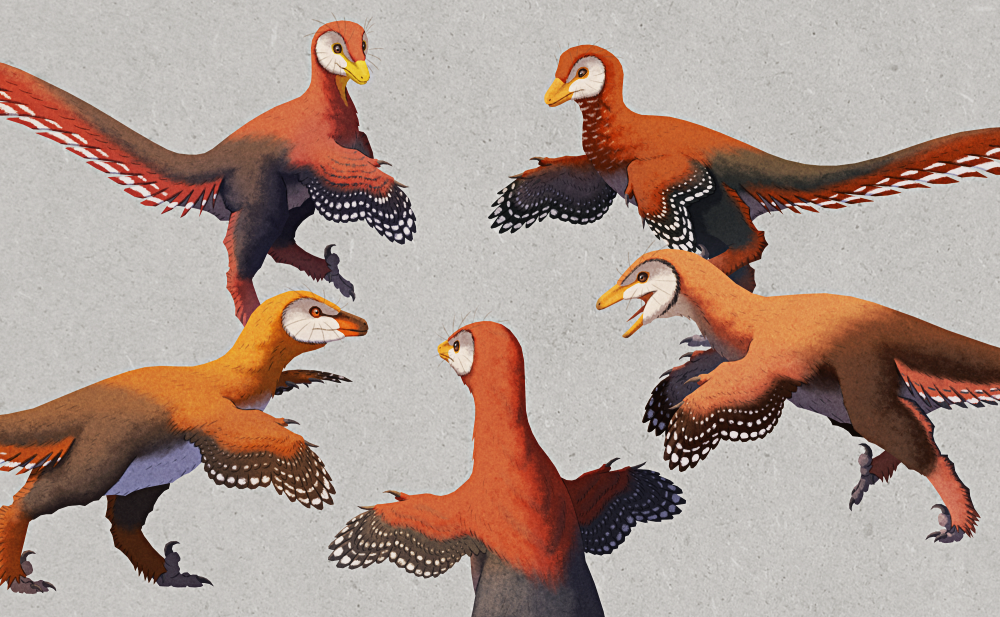 The problem was that all these troodontids came from locations separated by thousands of kilometers and millions of years of time, and it's unlikely that they all actually represented just one single species. But they were only known from rare fragmentary remains, making distinguishing them from each other difficult, and the original Troodon tooth didn't really have any distinctive features either – it turns out most troodontid teeth all look exactly the same!
It was becmoning increasingly dubious whether Troodon was even a valid name at all, and during the 2010s several paleontologists began trying to sort the mess out. The old names Pectinodon and Stenonychosaurus were revived, and some 'Troodon' fossils were also split off and given completely new names, becoming Albertavenator and Latenivenatrix*.
* Although Latenivenatrix might not actually be distinct enough from Stenonychosaurus to justify having a separate name.
As of 2022, Troodon itself is now in a sort of taxonomic limbo, with some paleontologists abandoning it as a dubious name while others are still arguing in favor of continuing to use it. The name could potentially be properly rescued if the original tooth can be clearly linked to better fossil material, letting Troodon take over priority again from one of the other better-established troodontids, or by defining a new type species similar to what happened with Iguanodon.
…But with how incredibly generic that tooth is, both of those options would be very difficult.