Jamaica is the third largest island in the Caribbean, and much like Cuba it originated as part of a Late Cretaceous volcanic island arc. It began to subside during the Eocene and was completely submerged for a large portion of the Cenozoic, then was uplifted again in the early-to-mid Miocene, reaching close to its present-day size around 13 million years ago.
Few land mammals ever colonized the island prior to human influence, and most of the known remains are from rodents. But another group did make it onto Jamaica, and became something especially weird.
Xenothrix mcgregori is a primate only known from fragmentary remains, but what is known of its skeleton shows a unique combination of features for a New World monkey. It had a reduced number of teeth in its jaws, with enlarged molars, and oddly-shaped heavily-built leg bones that resemble those of slow quadrupedal climbers like lorises.
It was probably about 70cm long in total (2'4″), including the tail, and is thought to have lived a lot like a tree sloth, spending most of its time moving slowly around in the trees and possibly even feeding while hanging upside down.
Its anatomy was so ununsual that its evolutionary relationships were a mystery until ancient DNA was recovered from subfossil bones and confirmed it was actually a titi monkey very closely related to the genus Cheracebus. Its ancestors probably arrived on Jamaica in the late Miocene, around 11 million years ago, and it had some close relatives on a couple of other Caribbean islands — the terrestrial Paralouatta on Cuba, and Antillothrix and Insulacebus on Hispaniola — although they likely all independently colonized the Caribbean via different rafting events from South America.
---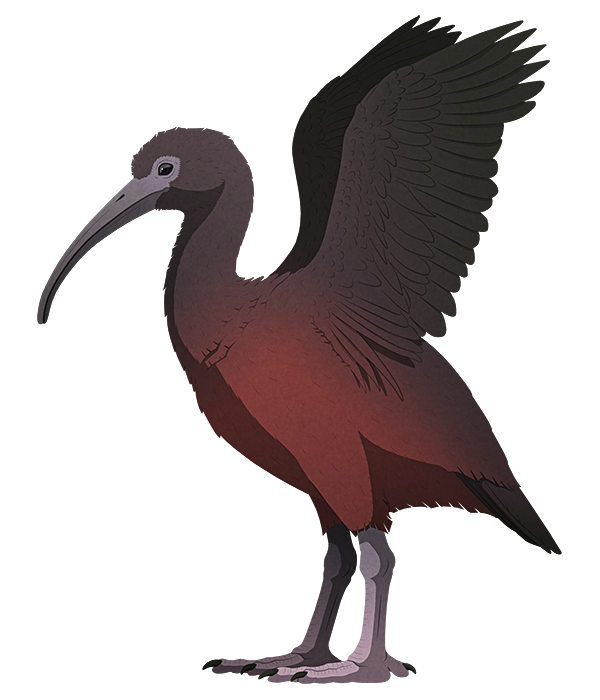 Another inhabitant of Jamaica was an equally strange bird.
Xenicibis xympithecus was one of only two lineages of ibis ever known to have become completely flightless (the other being Apteribis from Hawaii).
Around 60cm tall (2′), it had some of the most unique wings of any bird. The hollow bones were thickened, its forearm was proportionally short, and the hand was modified into a large heavy "club" — and blunt-force injuries on some of these birds' remains suggest that they used their wings as weapons when fighting, clobbering each other with powerful blows.
Radiocarbon dating suggests the Xenothrix monkeys survived well into the Holocene, until around 1100 CE. Since various groups of humans had been present on Jamaica since about 4000 BCE the sloth-monkeys must have coexisted with them for several millennia, and their extinction may have been caused by more of a "slow fuse" of gradual habitat destruction than direct exploitation.
Dating on Xenicibis' extinction is less precise, with the youngest known remains being somewhere between 10,000 and 2200 years old. It may have still been around when the earliest humans arrived, but unlike the native monkeys it seems like it didn't last long beyond that point.