Pseudosuchians, or "croc-line archosaurs", are one of the two major lineages of archosaur reptiles, alongside the avemetatarsalians (pterosaurs and dinosaurs). Although today they're represented only by crocodilians, they were especially successful and diverse back in the Triassic – and it was only after a mass extinction took out most of them that the dinosaurs were able to rise to prominence for the rest of the Mesozoic Era.
A grouping of pseudosuchians traditionally known as "rauisuchians" had upright limbs in a distinctive "pillar-erect" hip arrangement. Many of these croc-relatives were large quadrupedal predators, but others developed bipedal theropod-like postures, with some so remarkably convergent that they were initially misidentified as ornithomimosaurs.
The first rauisuchians were discovered in the 1930s, represented only by fragmentary remains, and while they were initially recognized as being pseudosuchians their exact evolutionary relationships within that group were poorly understood for a long time. Over the next several decades they were classified with aetosaurs (early armored pseudosuchians), then ornithosuchids (even earlier pseudosuchians), and then erythrosuchids (not even pseudosuchians but an earlier type of archosauriform).
More complete fossil discoveries and better cladistic analysis methods in the 1980s led to them being classified as being very closely related to crocodylomorphs, with three main lineages recognized: the prestosuchids, the rauisuchids, and the poposauroids.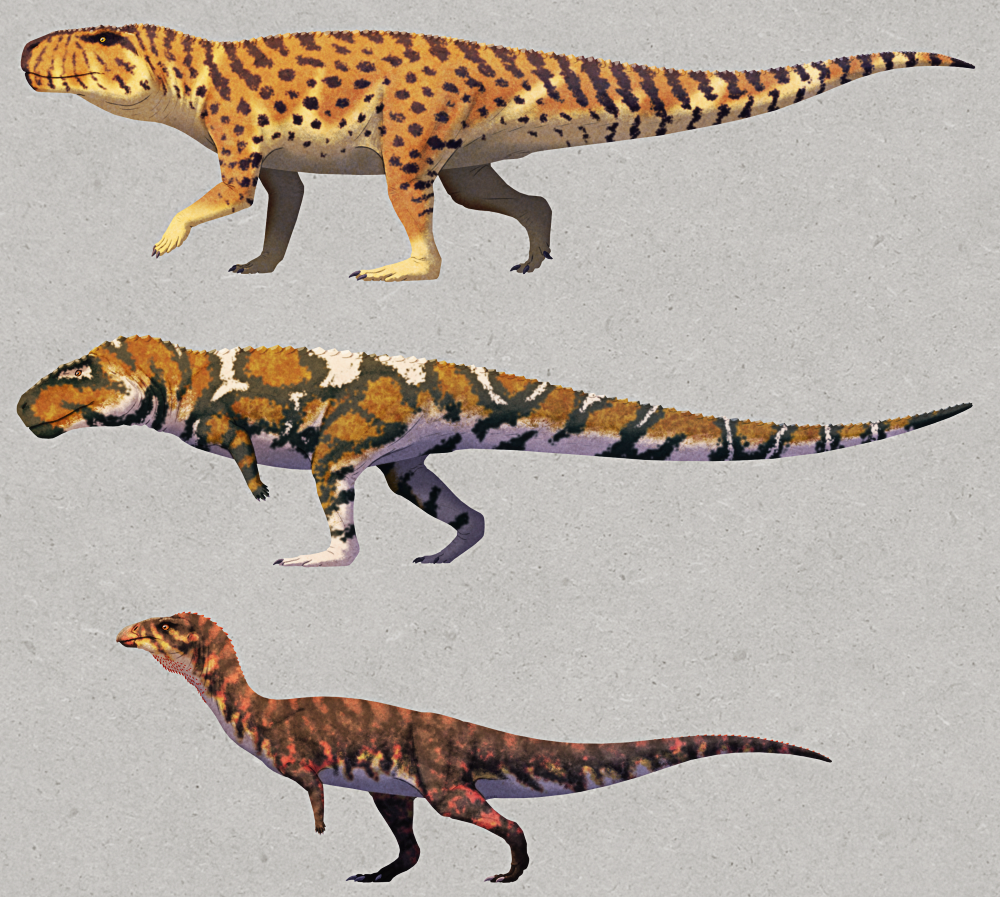 But even by the end of the 20th century "Rauisuchia" had never actually gotten a formal definition, and it had very much become a wastebasket taxon for a variety of paracrocodylomorph pseudosuchians that didn't easily fit into any other major lineages.
In the 2000s renewed interest in rauisuchians' anatomy and evolutionary relationships led to increasing recognition that they weren't even a single defined group, with various species instead falling into different points along an "evolutionary grade". The poposauroids and rauisuchids still seem to be distinct lineages, but the "prestosuchids" were found to be polyphyletic, with some forming a grade between the other two "rauisuchid" groups and others turning out to not even be paracrocodylomorphs.
And although the taxonomic concept of "Rauisuchia" as a distinct group has now been abandoned, the term "rauisuchians" does still remain in common use as an informal name for these animals – probably because it's much more concise than saying "non-crocodylomorph paracrocodylomorphs".