This past week I've been out of town and unable to work on much art, but instead here's something a little different. I finally got the chance to go visit some familiar old faces out in the wilds of south London, so let's go on a little tour of these iconic Victorian-era retrosaurs…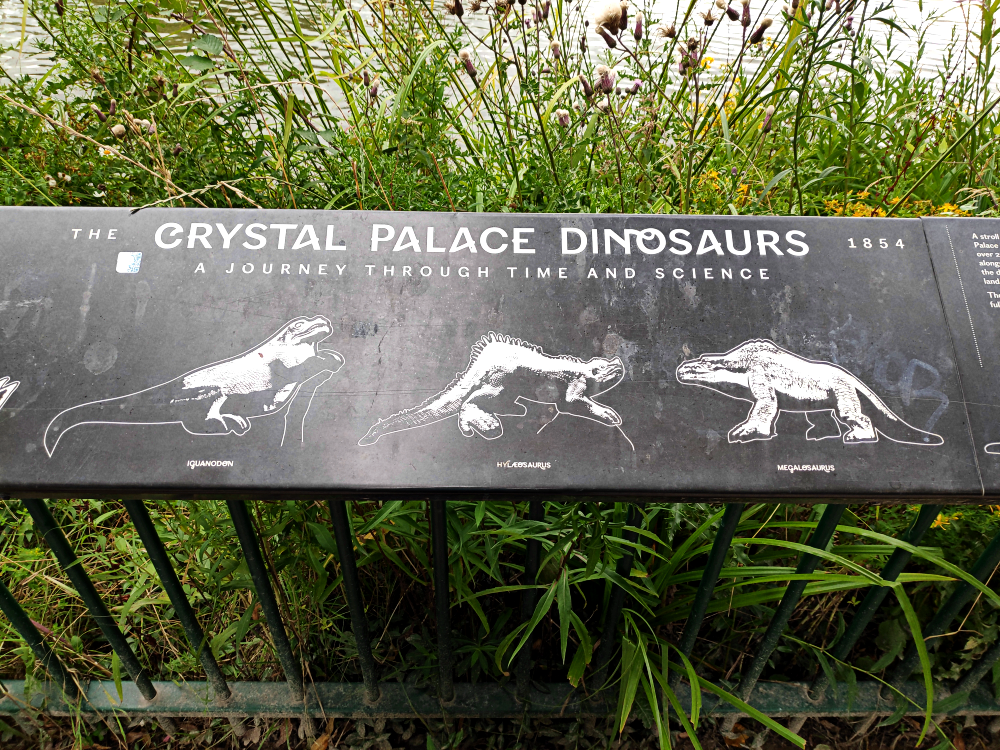 The Crystal Palace Dinosaurs take their name from the original Crystal Palace, a glass-paned exhibition building originally constructed for a World's Fair in Hyde Park in 1851.
In 1854 the structure was relocated 14km (~9 miles) south to the newly-created Crystal Palace Park, and a collection of over 30 life-sized statues of prehistoric animals were commissioned to accompany the reopening – creating a sort of Victorian dinosaur theme park – sculpted by Benjamin Waterhouse Hawkins with consultation from paleontologist Sir Richard Owen.
The Palace building itself burned down completely in 1936, and today only the ruins of its terraces remain in the northeast of the park grounds.

Six sphinx statues based on the Great Sphinx of Tanis also survive up among the Palace ruins, flanking some of the terrace staircases. They fell into serious disrepair during the latter half of the 20th century, but in 2017 they all finally got some much-needed preservation work, repairing them and restoring their original Victorian red paint jobs.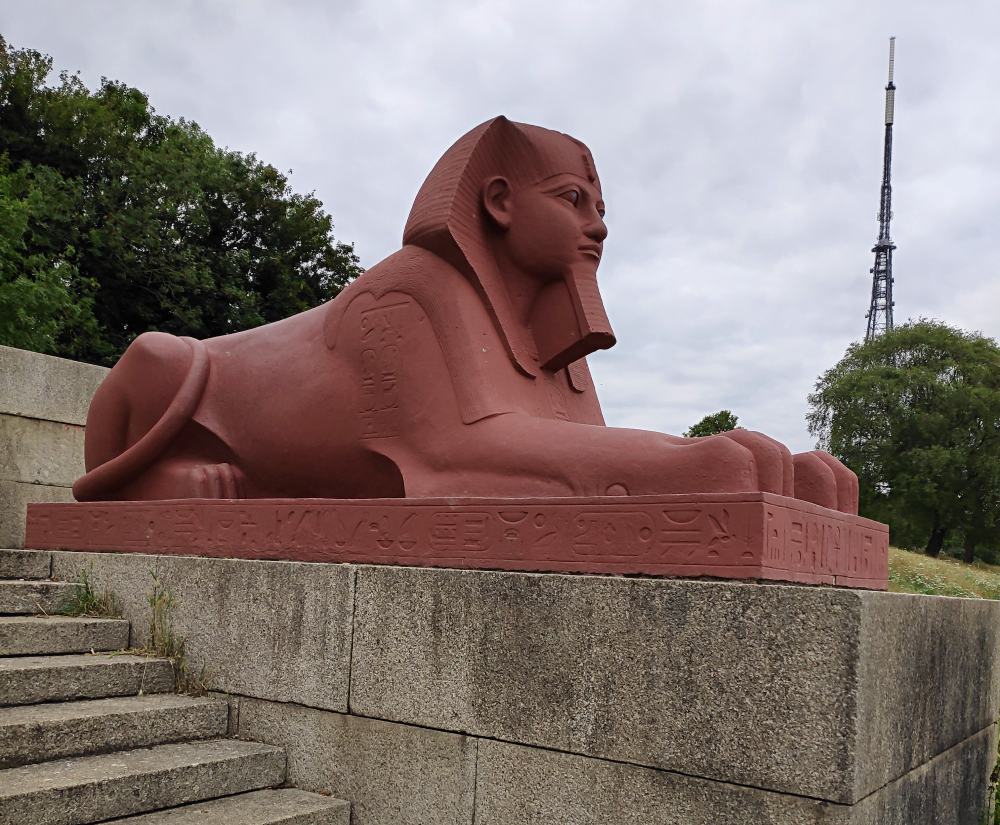 …But let's get to what we're really here for. Dinosaurs! (…And assorted other prehistoric beasties!)
Continue reading

"Crystal Palace Field Trip Part 1: Walking With Victorian Monsters"