[Previously: the Permian and Triassic]
The next part of the Crystal Palace Dinosaur trail depicts the Jurassic and Cretaceous periods. Most of the featured animals here are actually marine reptiles, but a few dinosaur species do make an appearance towards the end of this section.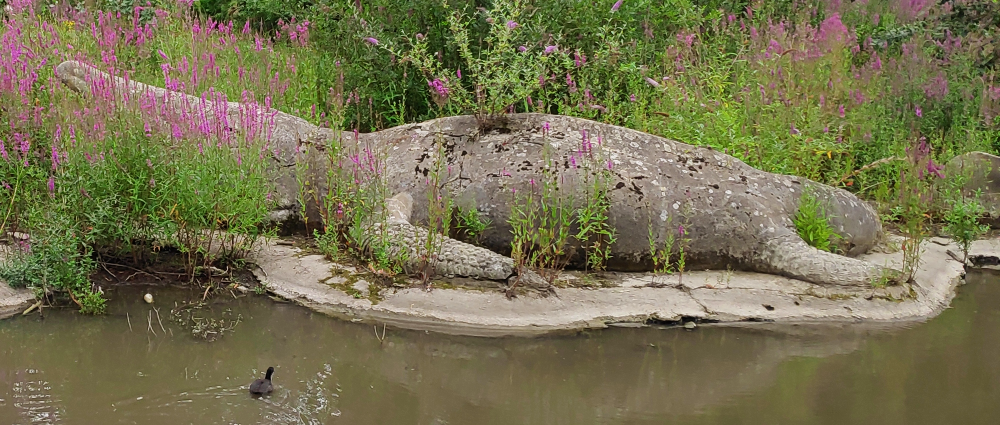 Although there are supposed to be three Jurassic ichthyosaur statues here, only the big Temnodontosaurus platyodon could really be seen at the time of my visit. The two smaller Ichthyosaurus communis and Leptonectes tenuirostris were almost entirely hidden by the dense plant growth on the island.

Ichthyosaurs were already known from some very complete and well-preserved fossils in the 1850s, so a lot of the anatomy here still holds up fairly well even 170 years later. They even have an attempt at a tail fin despite no impressions of such a structure having been discovered yet! Some details are still noticeably wrong compared to modern knowledge, though, such as the unusual amount of shrinkwrapping on the sclerotic rings of the eyes and the bones of the flippers.
Continue reading

"Crystal Palace Field Trip Part 2: Walking With Victorian Dinosaurs"