Cetotheres were a group of small baleen whales, one of three major lineages of these cetaceans alongside the rorquals and the right whales. They first appeared in the fossil record in the mid-Miocene, about 14 million years ago (but are estimated to have actually originated 10-15 million years earlier), and disappeared during the Pleistocene about 2 million years ago.
First recognized in the mid-19th century, for a long time the cetotheres were used as a wastebasket for all fossil baleen whales that didn't clearly fit into any modern whale families. By the start of the 21st century nearly 30 different genera representing numerous different species were all lumped into the group – and the genus Cetotherium was another wastebasket in itself with at least 12 assigned species, many of which were based on fragmentary or dubious remains.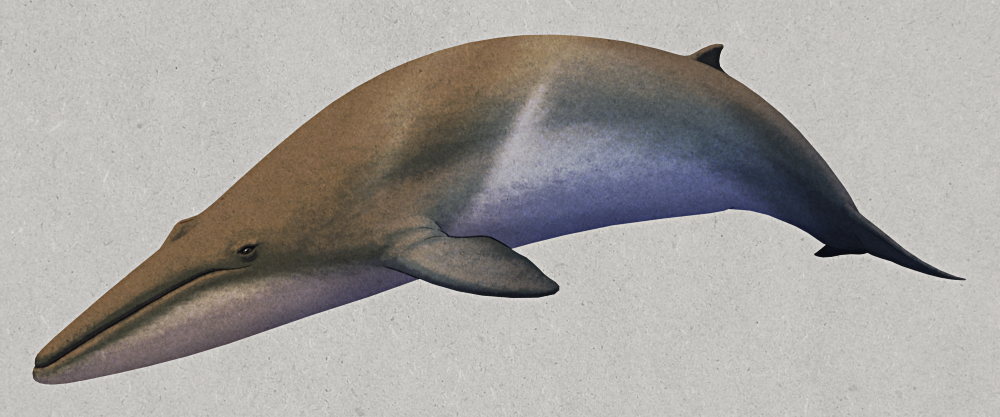 This was finally cleaned up in the 2000s, when a revision of the cetotheres cut the group down to just 6 genera. Since then a handful of additional new genera and species have been named, and while a few polyphyletic Cetotherium species may still need tidying up the cetotheres have overall gone from being a total taxonomic mess to actually being one of the best studied groups of fossil baleen whales.
Their exact evolutionary relationships with each other are still in flux, but the most surprising discovery from the improved understanding of these ancient whales is that they might not be extinct after all.
A study in the early 2010s suggested that the pygmy right whale may actually be a living cetothere. This classification was initially controversial, but further discoveries of fossil relatives of this enigmatic modern whale and comparisons of their distinctive inner ear anatomy have provided stronger evidence for an evolutionary link.
At this point it seems fairly likely that the pygmy right whale really is either the last surviving representative of the cetothere lineage, or at least is a very close evolutionary "cousin" (a "cetotherioid") closer related to them than to any other modern baleen whales.